Online Course - Multi Media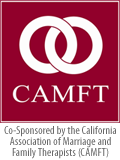 Helping Those Who Hurt Themselves: Understanding and Treating Self Injury
This course runs on PCs and Macs Published: Jan 2009
Course Description
Within the past several years, awareness and prevalence of self-injury has increased dramatically. As this behavior continues to increase, clinicians, educators, support staff, and interested others need to have accurate and relevant information regarding the treatment of self-injury. This presentation focuses on providing information critical for those who offer treatment, support, and assistance to those who purposefully injure themselves. Participants receive essential information relating to types of self-injury, reasons for self-injury, models used to explain self-injurious behaviors, and assessment, diagnostic, and treatment issues. Additionally, issues related to self-inflicted violence in schools and other contained environments will be discussed. The content of this course is based on research, evidence-based findings, and clinical experience.
Objective
Describe how self-injury differs from a suicide attempt
List three reasons why patients engage in self-injury
Describe how to treat individuals with self-injury behaviors
Price: $119.00
6.0 Credits

Instructor
Tracy Alderman, Ph.D.
Tracy Alderman, Ph.D., is a Licensed Clinical Psychologist and author of The Scarred Soul: Understanding and Ending Self-Inflicted Violence (New Harbinger Publications, 1997) and co-author of Amongst Ourselves: A self-Help Guide for Living with Dissociative Identity Disorder (New Harbinger Publications, 1998). Dr. Alderman is a leading expert in the field of self-injury and has provided numerous trainings and workshops for agencies, educators, clinicians, hospitals, counselors, and parents nationwide.